Product Description
Why the ComfoWay?
Manage your unit trough visualisation for PC / tablet / Smartphone
Integrate your unit into your smart house through KNX
Integration functions from real case projects:
Improve energy performance & thermal comfort by integration in control and command of other techniques
•Ex: Comfort temperature ComfoD = set temperature heating
•Ex: Week program ComfoD = week program heating/cooling
•

Ex: door & window status -> modify ComfoD volume

Improve ease of use

•Integrated in overall building management system

•Ex: activate Burglrary alarm => away => adapt ComfoD volume to 'away' (A) modus

•Ex: send an SMS or Email in case of fault or filter clogging
Supported communication objects (as of firmware V1.3)
More than 90 objects supported: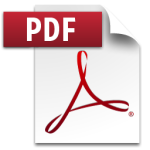 WHR_GatewayCommunicationObjects_V1_08
Installation

The ComfoWay (V0.2) in action on youtube:
Present version is V1.3, video will be updated soon.
Screenshot V1.3 homepage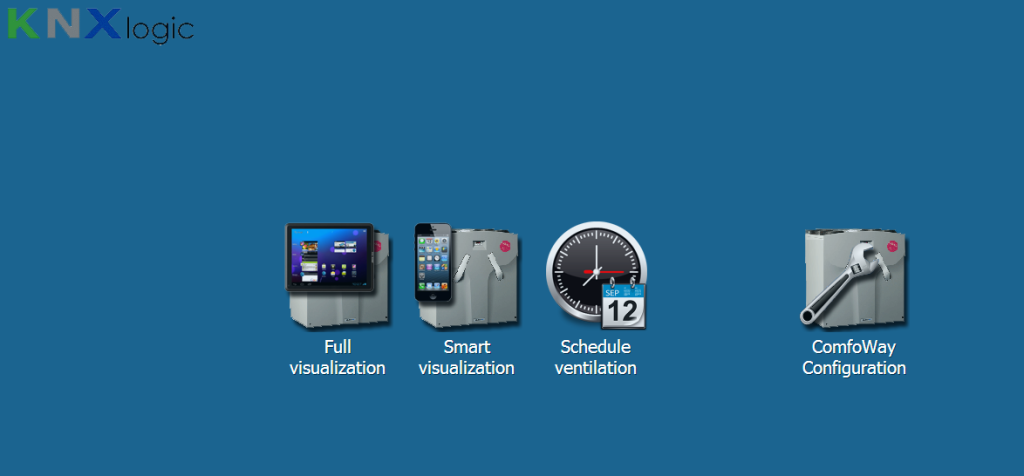 The welcome screen shows the 3 main vizualisation functions (tablet, smartphone & scheduler). The KNX settings (group addresses and physical address) can be found under the configuration.
Additional functionality
Aside the most obvious functions, the ComfoWay also provides the following functions:
fully customisable vizualisation, ready to be integrated in other vizualisations. For an example have a look here.
data logging of your unit: need to investigate specifc behaviour, or need to service the unit? Have a look ik the logs and trend graphs
retrieve the status of your unit by XML, to integrate data in other vizualisation platforms, independant from KNX.
a KNX-IP gateway, so no need to install a seperate IP interface to your installation. ETS4 will autodiscover the KNX-IP of the ComfoWay. Also has filtering options and secure tunnel.